Amazon introduces a free cross-platform game engine
Posted on February 11th, 2016
There's a good news for the game-developer fraternity! Amazon has unveiled a free, cross-platform, 3D game engine for you to create the highest-quality games, connect your games to the vast compute and storage of the AWS Cloud, and engage fans on Twitch.
The game developers can already start exploring it as the beta version is available on Amazon's site. Lumberyard comes with two new Twitch integration features — there's ChatPlay, which allows games to respond to keywords in a Twitch chat stream, enabling a true social, collaborative gaming experience. Then there's JoinIn, which lets broadcasters invite an audience member into the game from within a chat channel.
To start with, Amazon Lumberyard will only support Windows Vista, Windows 7, 8, and 10, as well as PlayStation 4 and Xbox One. Mobile devices and virtual reality (VR) headsets will be added within a few months.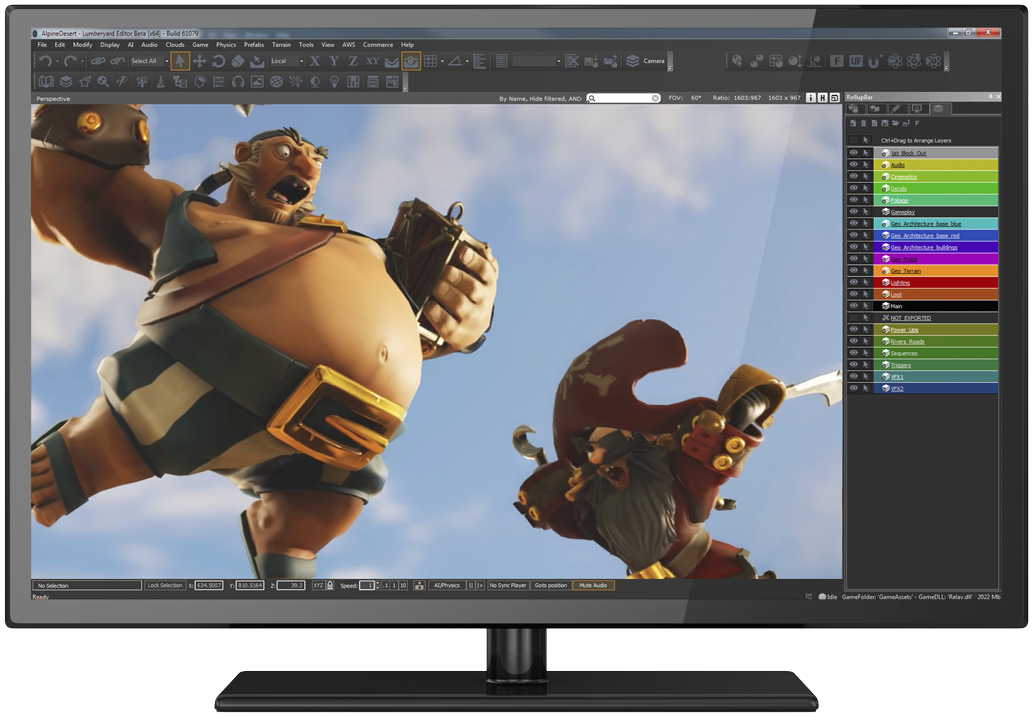 Lumberyard will allow you to spend more of your time creating differentiating gameplay and building communities of fans, and less time on the undifferentiated heavy lifting of building a game engine and managing server infrastructure. That's not all. It awesome features will let you do a lot of cool things like:
Create the Highest-Quality Games
You can use Amazon Lumberyard to build rich and engaging games with the highest ceiling of quality through its comprehensive and proven toolset, and runtime performance that has been highly optimized over many years. With Lumberyard, you get a full-featured editor, native code performance, stunning visuals, and hundreds of other features like performant networking, character and animation editors, particle editor, cloth physics, UI editor, audio tools, weather effects, flocking AI, perception handling, camera frameworks, path finding, and more. You also have full access to Amazon Lumberyard source code, making it easy to customize the technology to create differentiated gameplay.
Build Live, Multiplayer Features in Minutes
Lumberyard is integrated with Amazon GameLift, so you can easily deploy and operate session-based multiplayer games and scale server infrastructure based on player demand. Amazon GameLift dramatically reduces the time required to build a multiplayer backend from thousands of hours to just minutes. Amazon GameLift monitors the activity of your games and players, and maintains a real-time record of available server capacity. You can configure the maximum number of servers you want, and Amazon GameLift lets you scale the capacity used to meet player demand. 
Reach and Engage Fans on Twitch
The Twitch ChatPlay feature within Amazon Lumberyard helps you build gameplay that interacts in real-time with Twitch viewers. For example, you could build a game where spectators can vote on game outcomes, gift power-ups to their favorite players, or change the level based on the number of viewers watching the broadcaster. Using Lumberyard's Flow Graph visual scripting tool, non-technical game designers can easily create chat channel commands for your game. For example, you could build a multiplayer game where viewers can vote to drop grenades to the broadcaster by typing #boom in the Twitch chat channel.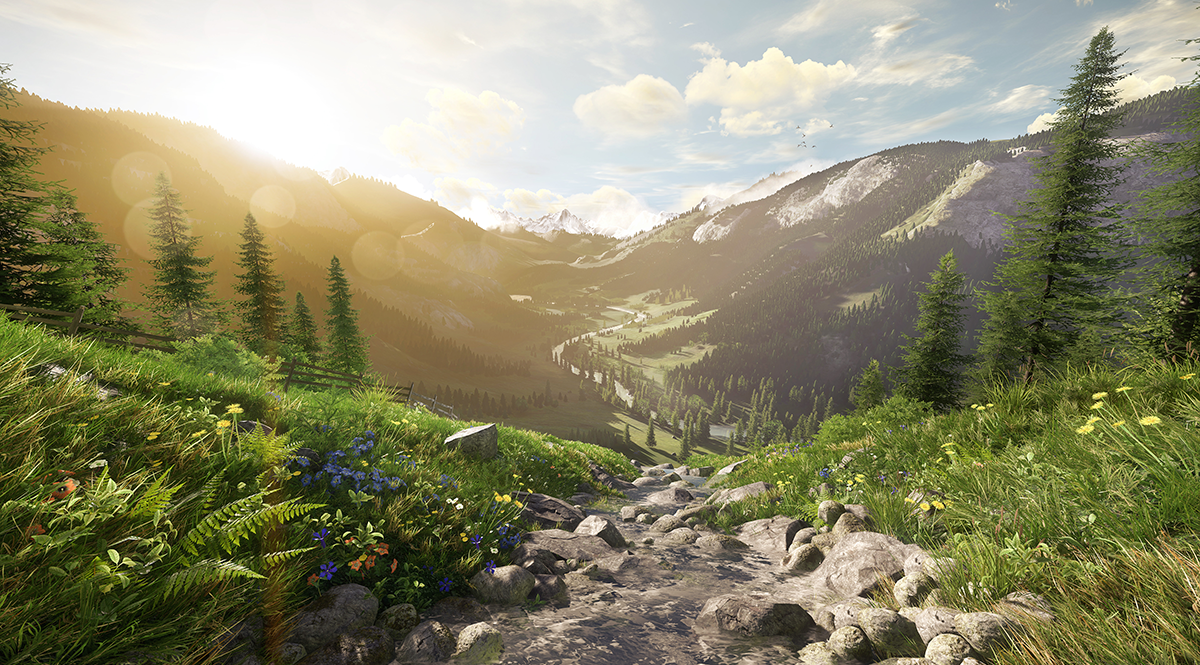 The Twitch JoinIn feature within Lumberyard lets you build multiplayer games that allow Twitch broadcasters to instantly invite fans to join them side-by-side in the game. Once invited, a fan can jump into the broadcaster's game with a single click in the Twitch chat channel, while others continue to watch.
Lumberyard definitely enjoys an advantage over its competitors like like Unity, Unreal Engine 4, or even CryEngine  as it's particularly completely free while all of them come with either a license fee or a royalty fee. However, time will tell how well it is received by the game developers!