Belt Panic: Can You Be The Robot Master?
Posted on September 15th, 2017
We know that robots are replacing manpower in industries. But, never forget that there is an active and efficient man behind every miraculous machine. Our Soda Factory is looking for one such manipulator for its plant. Do you think you are the one?
If you are an iPad user, download and play Belt Panic to test your qualities to be the robot master. Well, there might be several games featuring robots. But, this one is completely different from others. We are sure that the elegant backdrop of an automated beverage plant and the challenging gameplay are going to get you addicted to the game. Come, let's dwell on the crux of it: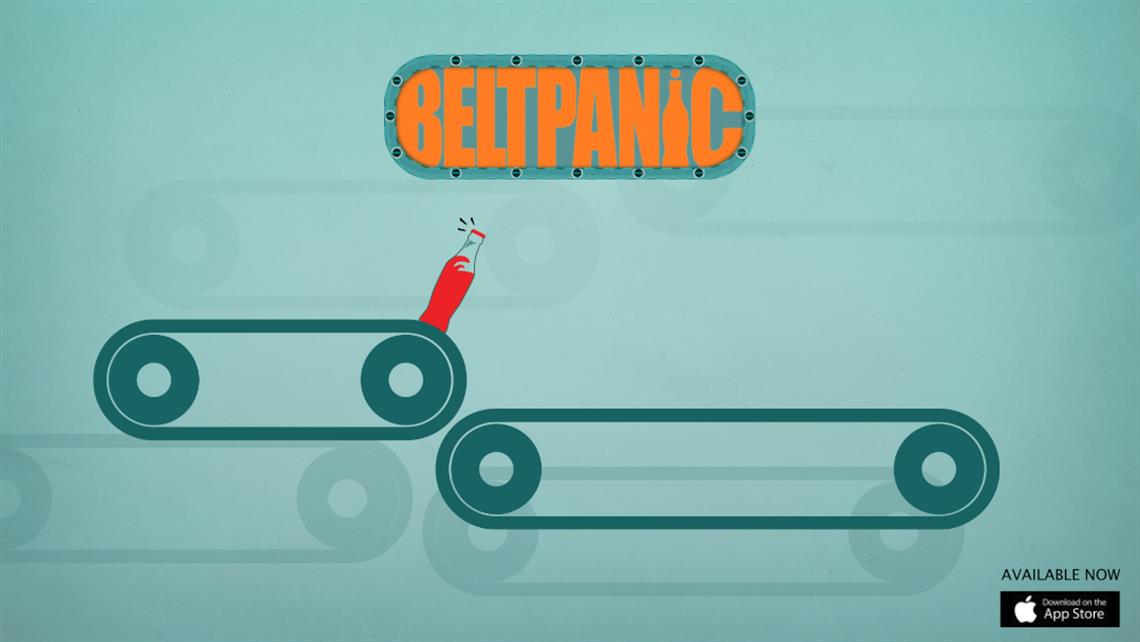 Soda Factory has deployed two robots in its plant to move the bottles from one phase to another. The robots were doing a hell of a great work, but suddenly got corrupted. Now, Soda Factory is in great need of a master who can move the robots in sync with the rotating belts. And yes, it's you who are going to take the challenge.
The entire plant setup has six belts with successive belts rotating in the same direction. They carry the bottles in each phase through some machinery. Two robots stand on both sides of the setup without a motion. Maybe, they are waiting for your instructions! So, swipe the robots up and down to make them work.
When a bottle is about to reach an edge, you have to command the robot to go pick the bottle and place it on the next belt. Each time a robot executes the job properly, you can score one point. The robots work properly, but your command may reach them late by a second. That's enough, bottle breaks! It's ok, yaar! Mistakes happen and one or two bottles don't matter. But Soda Factory doesn't allow the mistake for the third time.
The game starts with just one empty bottle, giving you no trouble. But before the first one reaches the floor crane, two or three more bottles will queue up to make your fingers sprint. We wonder how could you make it, but you have to compete with hundreds of other players to top the leaderboard.
Sometimes, multiple bottles with almost same timing, come just an inch away from their edges and you can do nothing at all. You are a human, after all. So, we give some extra powers to control the motion of the belts, but limited in number. Using these powers, you can slow down or stop the belts for a while. You know, you can also make a bottle teleport from the first belt to the last belt. How great! Want to earn more of these powers? Simple! The more you play, the more you get.
Let's wrap it up. Mastering two robots, guarding six edges, keeping up with the hurtling bottles and challenging a clan of players –  enough to make the best pastime for you, no?