Stir Up Your Optic Nerve With Chompy Chomp
Posted on August 17th, 2017
Imagine, you have a variety of yummy recipes on your plate. But there is something that you are allergic to. Would you mind eating it?
Damn sure, you don't want to mess up your health and wouldn't take a bite of it. This mere fact gave us an idea of a funny game. You see, we never leave a chance to entertain you. So taking the health rule as the central theme, we started designing a food-catching game that can tease your eyes. And finally, Chompy Chomp is here to give you some fun time.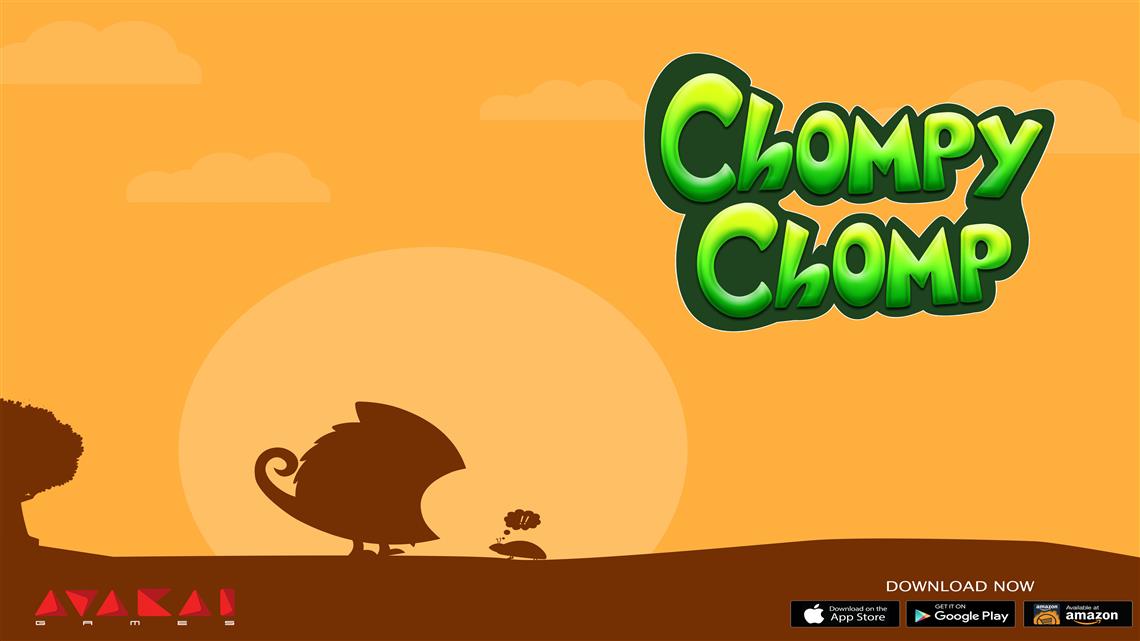 Chompy, a silly chameleon, and a swarm of bugs in a tree hollow are the game characters here. Chompy loves to have some yummy bugs. While he is hunting for food, some bugs catch his attention and make his mouth water. And it's you who is gonna help Chompy in catching the bugs.
The Inevitable Rule
Chompy has an appetite for the mites and can really pack them away. But he has a stumbling block. You know what? He is sensitive to the color of a bug.
Our Chompy is so showy. He changes his moods quickly and turns into red, green, blue, and yellow colors for every other second.  Here arrives the problem that he cannot eat a bug that is not of his color. If he eats, he will fall sick. What a pity!
We are throwing out a challenge for you. Keep your eyes open and feed Chompy with the suitable bugs, we mean, those are of his color to help him survive.
How It Goes?
This game is completely free for you. Just visit the AppStore (for iOS), Google Play (for Android) or Amazon.com (for Android) to download the game on your gadget. Once you enter the world of Chompy, you can see the hungry him staring at the bugs thirstily. Hit 'play' to start off the game.
Chompy has planned to stay under the tree to chow down the bugs when they are jumping off. So, tap and hold the screen to let his mouth open while a bug reaches him. For every bug you feed, we give you one point. But, you must be careful while playing. We already told you the deal with colors. So, red alert! A greenish bug can kill the bluish Chompy.
We set a yo-yo energy bar that puts you on the edge. The bar steadily goes down, and it goes up a bit only when Chompy swallows a bug. The game gets over when the energy bar touches zero. So, you have got to keep him energetic all the way.
A blink is enough to pack it up. But we want you to go on. So here is a chance to win a life. Just click on revive and watch the video. That's all. Your game will resume.
With unpredictable and ever-changing colors and a wavering energy bar, Chompy Chomp is going to quench your thirst for a challenging game. Scoring more in this game is really a big deal, we tell you. If you could set a record, never keep it to you. Sign in to the leaderboard to share the big figures and let the world know about your caliber.
Keep chomping!