Games Gathering 2017: Get-together With Creative Minds
Posted on November 27th, 2017
How to create high-quality game content?  You may get an answer for this question online in just a jiffy, but it cannot quench your thirst. However, you feel the completeness when you engulf yourself with talk sessions by world renowned professionals from the global gaming industry, workshops by giants like Microsoft, and gaming competitions with peers. All this happens at Games Gathering 2017 which will take place on 9th and 10th December 2017. International Exhibition Centre in Kiev will be hosting this biggest Ukrainian event for game devs.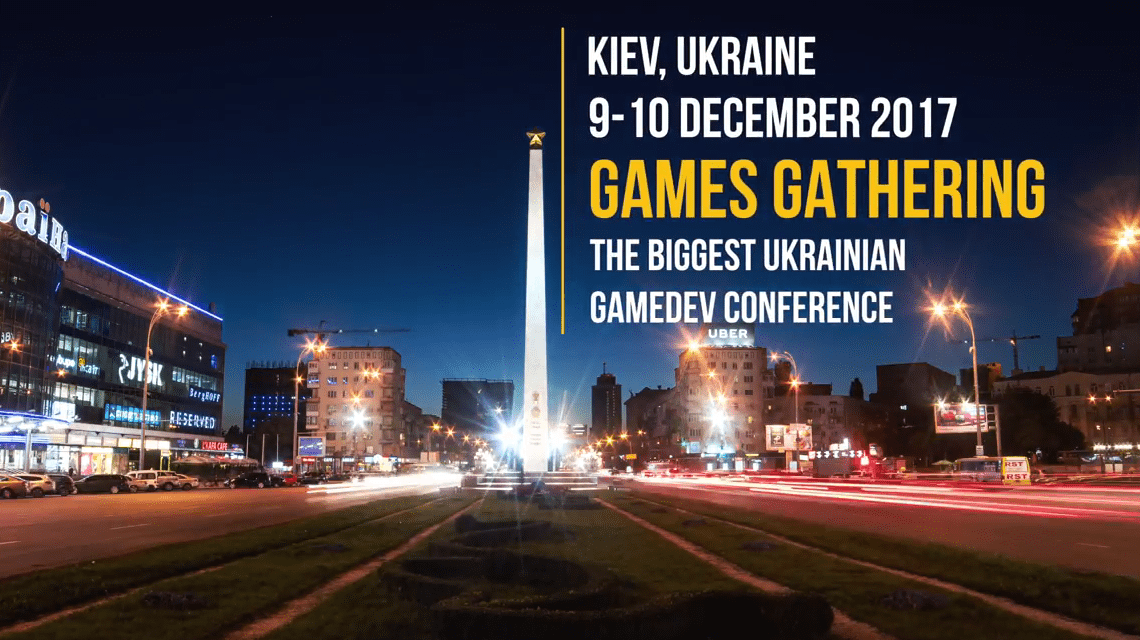 Knowledge is the stepping stone for your professional success. There are a lot of things happening in your industry with new trends emerging on every other day. These updates are something that you can't miss, but missing eventually. Games Gathering will fill this knowledge gap with 70 lectures by professional speakers from gaming industry throughout the conference. Through workshops, you earn the first hand experience of what you learn theoretically. The workshop sessions in Games Gathering by tech giant Microsoft will give you deep insights into cloud based game development on Unity.
For indie developers who strive for a global exposure for their work, the Indie Blast event at the Games Gathering conference is a must-try. The participants of the competition can showcase their works to the global gaming community. Among all the exhibited games, GG presents awards to the selected games in three categories that include Best Conference Game, Best Gameplay and Best Art. The partners of the conference like Indie Prize, King, and Unity also offer alluring prizes to the games that meet discrete criteria.
Games Gathering is unique from other game conferences anywhere in the world with the Game Battle events. There are six game battles that include Creative Game Design, Technical Game Design, Narrative Design, Character Modelling, Visual Development Battle, and Environment Painting. You have to perform certain tasks as instructed by the Battle Master to solve the challenges that come across in real-time. The master will evaluate each participant's work and reward the best efforts with prizes. Adding more cheese to it, Wacom invites all the creative artists out there to a drawing competition. The winner of the competition will win the amazing Wacom Intuos Draw pen tablet. After a busy day of the conferences and workshops, the attendees can let their hair down with drinks, snacks and music mixes in the evenings.
Creative minds behind crazy games, ingenious professionals and healthy competitions to tap your potential – these are enough to give you reasons why you can't miss Games Gathering 2017. Game devs, when are you flying to Kiev?