GDC – The Mecca of Gaming
Posted on February 2nd, 2017
The Game Developers Conference is the biggest game industry event in the world. Here, you can find renowned programmers, artists, producers, game designers, audio professionals and business decision-makers from the gaming industry.
GDC 2017 will be held from 27th Feb to 3rd Mar 2017, at Moscone Convention Center in San Francisco, California. GDC has already completed 3 decades of being a spearhead for gaming innovations. Over the years, it has widened its scope from computer games to AR and VR, by including gaming consoles, handheld devices, mobile, smartphones, tablets, online games along the way. GDC is organized by UBC Game Network, that makes notable contributions for supporting the game industry by enhancing knowledge and promoting business networking.
Talking about magnitude, there are almost 27,000 attendees and more than 500 sessions by industry experts ranging from lectures, panels, tutorials to round table discussions.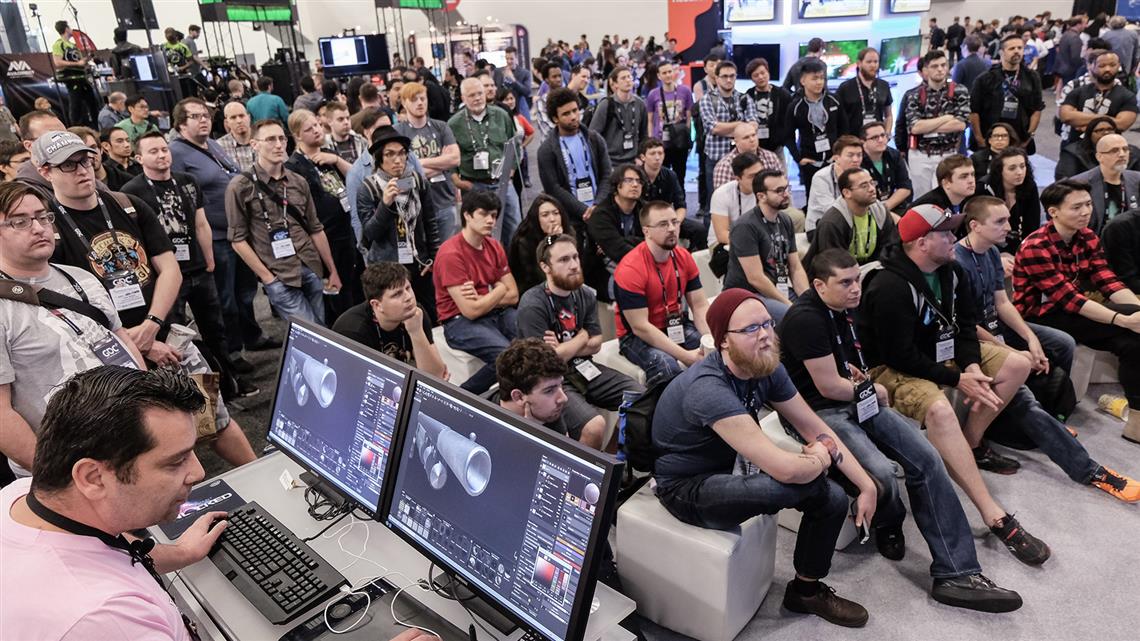 Conference
The conference will have seminars, tutorials, boot camps and discussions on game development. GDC offers a scheduler and Mobile app so that you can plan the sessions efficiently.
There are various tracks for the conference: Visual Arts Track, Programming Track, Production & Team Management Track, Monetization Track (sponsored), Design Track, Business & Marketing Track, Audio Track and Advocacy Track
The Virtual Reality Developers Conference (27th-28th Feb 2017) will take you through the latest technologies and best practices used to create incredible VR and AR experiences. It would cover both Game VR/AR as well as Entertainment VR/AR. It's a great opportunity to learn about the emerging VR market and latest tools. HBO's Colin Foran will cover "WestworldVR: Combining Linear and Interactive Content to Tell Character Centric Stories". It would be about a room-sized VR installation, real-time rendering, 360 videos, interactive props and a physical set buildout staffed with actors.
The VR insights will include: 'Job Simulator' Postmortem: VR Design, Tech, & Business Lessons Learned; VR Market 2017: Data & Insights; 2 Immersive 4 VR: Reinventing 'Rock Band' and Higher Res Without Sacrificing Quality, plus Other Lessons from 'PlayStation VR Worlds'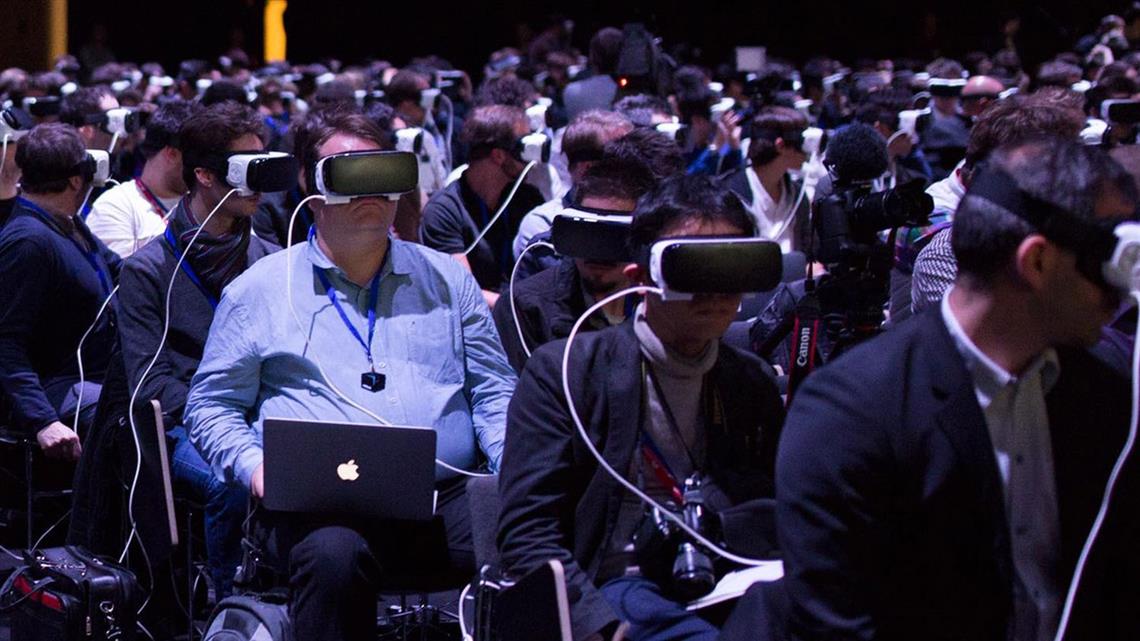 Classic Game Postmortems will bring to light what goes behind the scenes of the game development. Creators of most innovative games will take you through the entire process. Also, Board Game Design Day (28th Feb) would be organized to help you learn more about non-electronic game design.
GDC Summits (27th-28th Feb) would provide a foresight into the future of the industry. The summits will be UX Summit, Independent Games Summit, GDC Mobile Summit, GDC Education Summit, Game Narrative Summit, Community Management and AI Summit
Among the boot camps would be Animation boot camp about animation, level design, game production and art direction.
GDC Mobile Summit (27th-28th Feb) would focus on the mobile gaming industry and its trends. A panel on "The Year in Mobile Games" will be held. Also, Niantic's Dennis Hwang will take you through "Pokémon GO" & Designing Interactive Games for the Real-World". It will be all about visuals, UI designs and real world location based gaming.
You can go through short introductory videos from speakers, about their sessions on Official Youtube channel. GDC 2017 Flash Forwards is a playlist that you can go through to decide what all sessions you might like to attend. Let us throw light on some of the sessions. "Everything I Said Was Wrong: Why Indie Is Different Now" would be a talk by Liz England, Rami Ismail, Lisa Brown, and Daniel Cook on the ever-changing rules of the game development. The talk "Cozmo: Animation Pipeline for a Physical Robot" will be all about designing a real life robot Cozmo using real world physics. "Breaking Marginalized Character Narrative Molds to Write Better, Richer Characters" by Shawn Allen, will throw light on how to perform better when creating black characters. "Authored vs. Systemic: Finding a Balance for Combat AI in 'Uncharted 4'" by Matthew Gallant, game designer at Naughty Dog will tell which aspects of Combat AI need to be authored by designers and what parts should be done by system-driven logic. You can also access Gamasutra Twitch channel for more details.
Exhibits
An array of exhibits would be displayed at the event. The GDC Expo will be a grand exhibit for tools, platforms and services that can help the gaming industry's development. The sponsors consist of every big name in the gaming industry including XBOX, Unity, Oculus, Facebook, Daydream, Intel etc.
Considering the reputation of the event, various companies would leverage the opportunity to meet some of the most passionate and talented gaming professionals for recruitments.
Also, the Games Lounge will have games like Inis, Junk Art, A Feast For Odin, Mechs Vs Minions, Captain Sonar, Dolores, Star Wars: Rebellion, Diamant, Beyond Baker Street, The Mouse Guard Roleplaying Game. You can have a look at the exhibitor list here.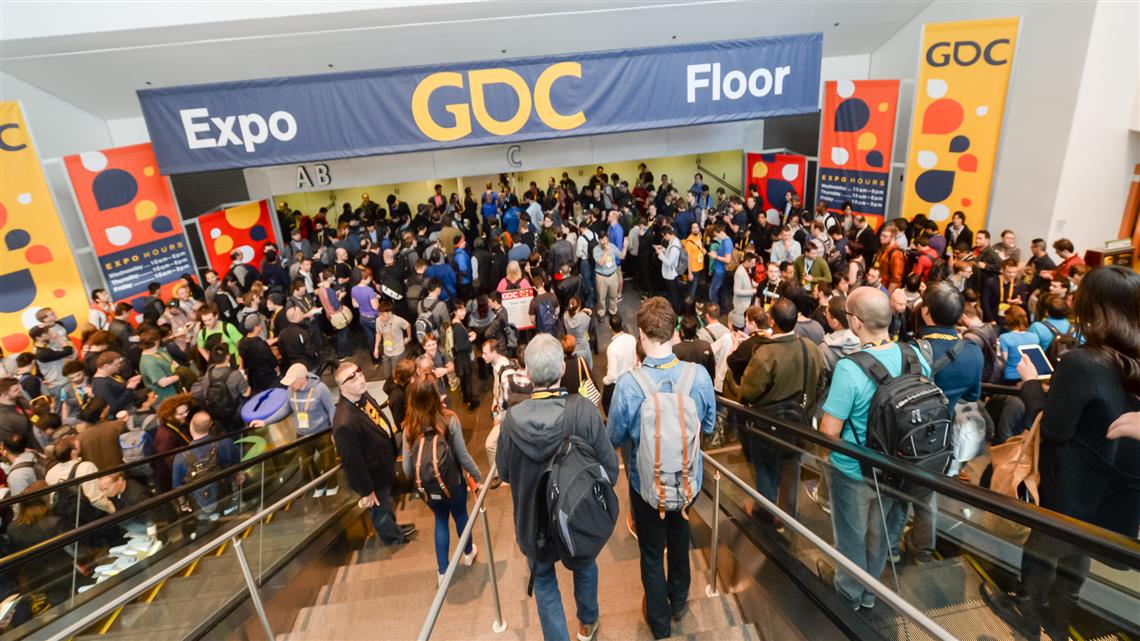 Events
Events will include parties, networking events, award ceremonies etc. If you're an indie developer, Independent Games Festival is the best platform for you to get the well-deserved recognition, compete and win cash prizes. As a finalist, you will get to demonstrate your game to the top publishers, developers and public at the IGF Pavilion (1st-3rd Mar 2017). Not only this, exploring the innovative games created by others would be a different kind of experience altogether. Also, the Independent Games Summit (27th-28th Feb 2017) will be a gateway to develop your skills of game design, distribution and marketing through various discussions.
Shut up and Sit Down will bring the best table top games of 2016 for you to play in a relaxed mood. alt.ctrl.GDC will feature alternative game controls schemes and interactions. Starting this year, alt.ctrl.GDC Award will be given out at IGF.
The 17th Game Developers Choice Award (1st March) ceremony will be held for awarding the most creative, artistic, technical geniuses among the developers. The founder of Epic games and creator of ZZT, Unreal and Unreal Engine, Tim Sweeney will be awarded Lifetime Achievement Award at GDC.
Game Career Seminar (3rd March) will be instrumental in guiding those who are keen to build a career in video game industry. Industry professionals and HR will guide you on how to get started and how to grow in this industry.
You will have GDC connect as a platform to network with the people of the industry. You get to schedule meetings between attendees and emerging developers. You may also land up in an on-site job interview at GDC. Here's how you can apply.
At GDC Play, you can present your games to fellow attendees. You can all see other featured playable games and have a word with the creators. Games that you will see at Day of Devs are: Full Throttle Remastered from Double Fine, Knights and Bikes from Foamsword Games, Mineko's Night Market, Nidhogg 2 from Messhof, Ooblets, Pyre from Supergiant Games, Rick and Morty Simulator: Virtual Rick-ality from Owlchemy Labs, Rime from Tequila Works, Tacoma from Fullbright, Yooka-Laylee from Playtonic Games, Old Man's Journey from Broken Rules.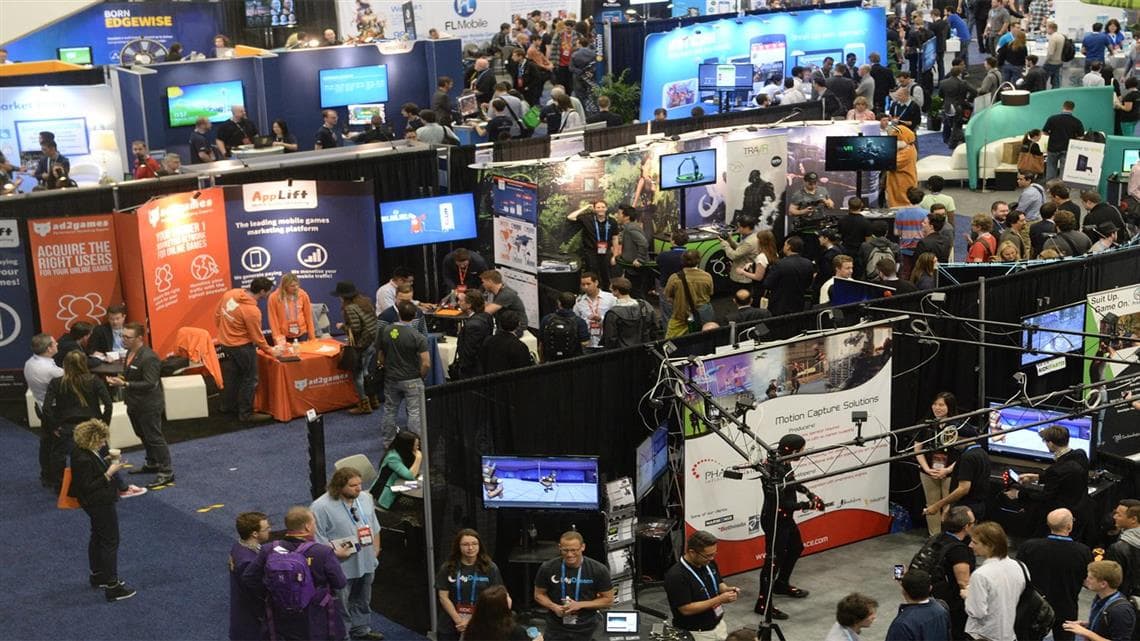 Survey
You can get the much-needed market insights and industry trends from the State of Industry Survey. The survey is based on feedback from 4,500 game developers.
Survey results indicate that the game developers are feeling optimistic about the upcoming Nintendo's Switch Console. Although, they feel unsure of mid-cycle console refreshes like PlayStation 4 Pro and Xbox's "Project Scorpio."
First time ever, game developers favour Android over iOS. They showed rising confidence in eSports as a long-term, sustainable business. Many game developers have faith that Mobile AR/VR is the future.
In addition to this, National Videogame Museum will display a selection of retro game collection with an amazing interactive video game history exhibit. Also, KiddieCorp team will provide service to keep the kids occupied in various activities.
GDC is for everyone!! Be it career seekers, recruiters, vendor companies, sponsors, virtual and augmented reality producers, executive producers, studio managers, heads of studios, business development professionals, venture capitalists or game developers. By now, you must have realised that GDC leaves no aspect of the gaming industry untouched. So, you have all the reasons to follow GDC!