Hues: How Good Are You At Colors?
Posted on December 29th, 2017
Colors please eyes and bring smiles. Sometimes, they can be challenging too. You have played a number of games with colors since your childhood. Though there are several color games available in the store, you might be looking for one with a different gameplay and challenge. Would you like to test your flexibility and presence of mind? If you would, Hues is fully for you. So, let's see how this tricky game is going to give you fun.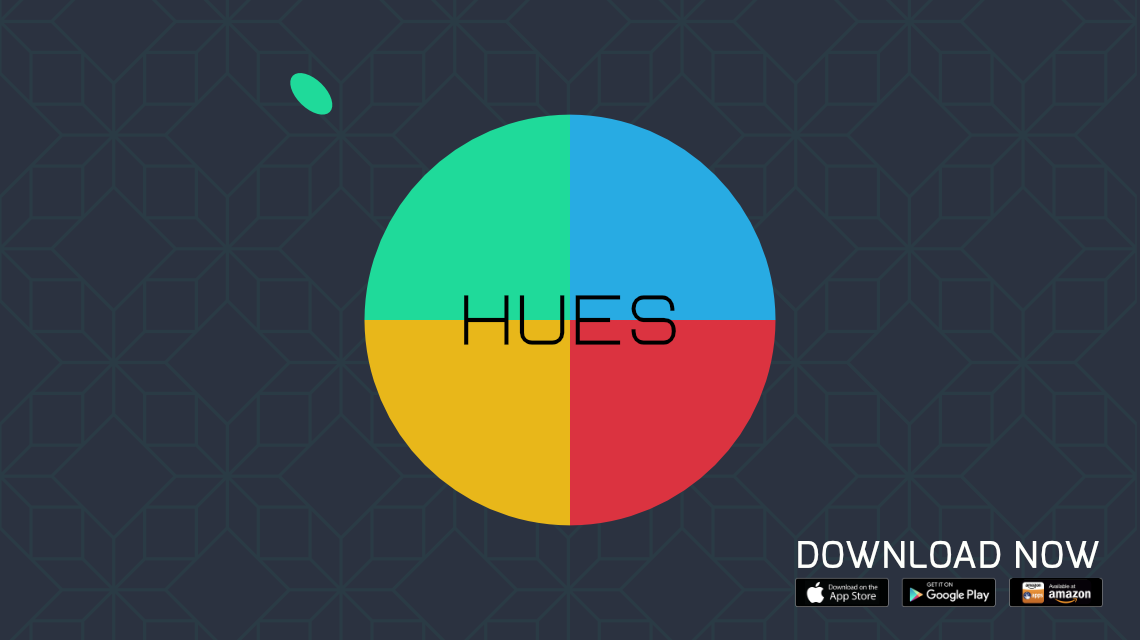 Hues is a simple arcade game designed for Android and iOS platforms. The gameplay is so simple, yet you must pay heed to it.
There is a colorful wheel that can be rotated clockwise and anti-clockwise with one tap. It has four different colors- red, yellow, green, and blue on it. There are some color balls coming towards the wheel to get merged into it. However, the ball should touch the same colored part of the wheel. Else, the game gets over. So, you should accept the challenge to rotate the wheel in order to get as many balls fused into the wheel as possible. For each such successful attempt, you will be rewarded a point.
Okay, it sounds pretty easy. But when you start the game, you would know how tricky it is. You have four colors of balls in the game and four corners to your mobile screen. So, you could never guess what color comes next and what corner it comes from.
When a ball appears on the screen, it doesn't take more than two seconds to kiss the wheel. So, you gotta do a lot in a jiffy. You have to observe the colors. If there is a mismatch, you should rotate the wheel so as to make it matched. Will you rotate it clockwise or anti-clockwise? Suppose, it's a red colored ball coming towards the yellowish part of the wheel. Then you gotta rotate it clockwise, as red is just on its left. But if you make an anticlock rotation, boo! It's gonna blast. So, you have to be agile and accurate in your reflexes.
How it sounds now? Really a challenge, eh? So don't wait any longer, guys. Download and play Hues on your smartphones and let your friends know how smart you are.