Keep It Flowing: Know The Heights Of Your Focus
Posted on September 7th, 2017
Sometimes your eyes can cheat you and a tired brain can lie to you. Don't believe it? Ok then, here we have developed a game that can test how long you can keep your systems under control.
The game is all about a stream that has to run through a misaligned canal. The farther you take the stream to, the more you can score. So guys, are you ready?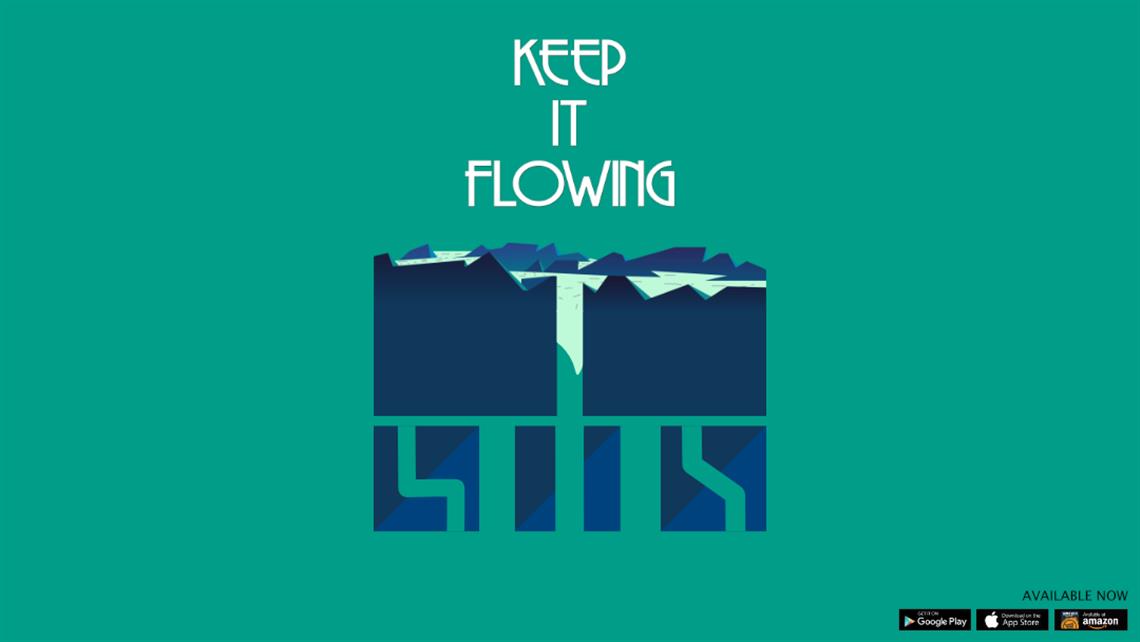 A slow moving challenge
The game begins with a stream starting from its headwaters and entering the pipeline. There are rows with three different pipes in each. You can swipe a row left or right to bring the best fit to the middle so that, the stream can enter into it and flow ahead. But it has to be done before the stream arrives. Else, the game's over!
Would you love some ear-candy? Don't forget to put on your headset then. The stream's movement and the background score are a perfect combo.
Not to forget
The stream flows steadily. The upcoming row will be highlighted in green, giving you a hint to act on it. And the moment the stream arrives closer, the color switches to the next row. So, you have a limited time to fix the pipe. Your eyes may cheat you while observing the pipes and you may swipe it in the wrong way. Of course, you can correct it but every second counts!
At an instance, the pipeline comes fixed for a certain distance. Cheers guys! But actually, most of the gamers lose their focus at this time and make a botch of it. You know how? A sudden irregularity in the pipe frightens the relaxed eye. Out of anxiety, the gamers swipe the screen though the row is not in the spotlight, only to interrupt the flow at another row. Oops! Their brains lie to them.
However, we love to extend our help with an extra life in a game. We give you a choice to watch a video and continue with the game thereafter.
A high score represents that you are a focused person. Share it with all your friends on any social media and challenge other players on the leaderboard having yourself signed in.
So guys, what about you? Wanna take the test? Download Keep It Flowing from the App Store, Google Play and amazon.com, right now!