Kidoo Jigsaw: Make Way For Fun-Learning
Posted on November 24th, 2017
Children are very curious to learn. At a tender age, they possess an ability to grasp quickly and memorize things. However, this power has to be uncovered with a regular brain feed and for this, puzzle solving is the ultimate solution.
We love to help you nourish the younger brains and teach them new things. So, we enabled you to get the puzzle boards right from the App Store instead of from retail stores. Yes, we unburdened you with Kidoo Jigsaw, an entrancing iPad game full of Jigsaw puzzles and alphabet flash cards. This is your best companion for fun learning and we have reasons for it: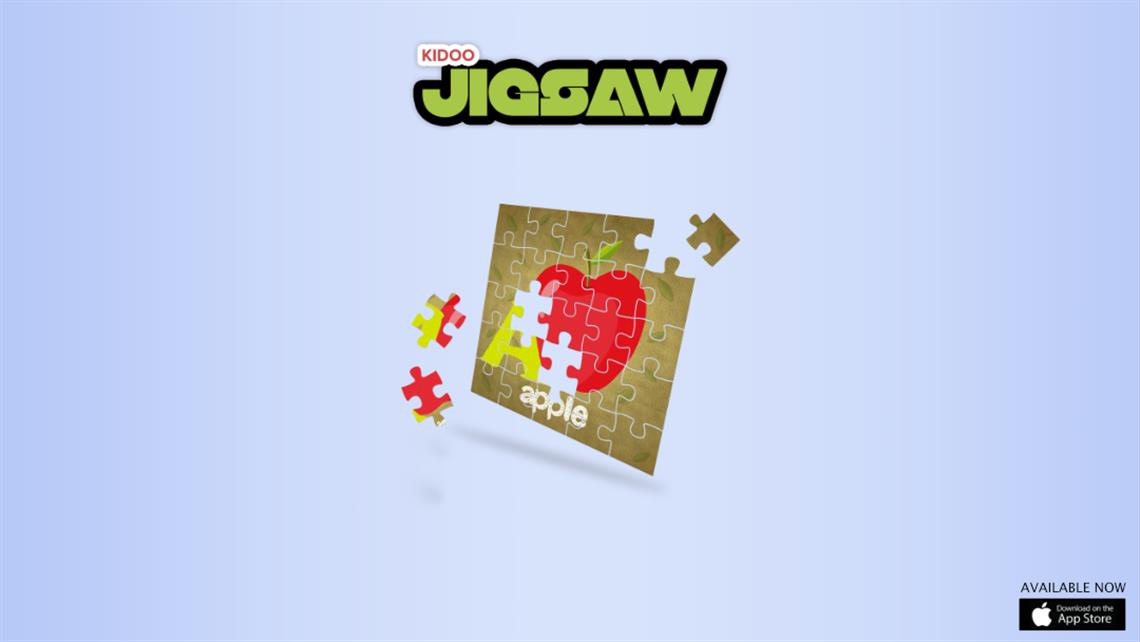 The flash cards help your kids to learn and identify alphabet, spellings, and many new things. They easily memorize what they play with, rather than what they read. So, we created Jigsaw puzzles of various difficulty levels with the flash cards. Therefore, your child plays with the alphabets for several times and would never forget them. In fact, Jigsaw puzzles make the brain sharp by activating the right and left parts of it.
This really sounds great, doesn't it? So here we learn more about the game:
When you open the game, you can select one mode of the game such as easy, medium or hard. When you tap on your preferred game mode, a list of flash cards will appear. On each flash card, you can see a letter and a corresponding image along with its spelling. Thus, your kid can easily learn the basics of the language. However, only the first flash card comes unlocked and the rest have to be unlocked. When you tap on the flash card, the Jigsaw puzzle board will appear.
To the right of the board, you can see a clipboard where the pieces are in a jumbled order and each is in a random alignment. This makes the child think and engage more with the game. He has to tap on a piece to set it in the right alignment before dragging it to the correct position on the puzzle board.
Above the clipboard, we set a timer to count the time taken to solve the puzzle and give stars accordingly. During the play, he can have a quick look at the picture by tapping the 'eye' on the top right corner. To relaunch the puzzle, just tap the 'Reset' button and have a fresh start. Don't forget to turn on the volume, because the music is ear candy.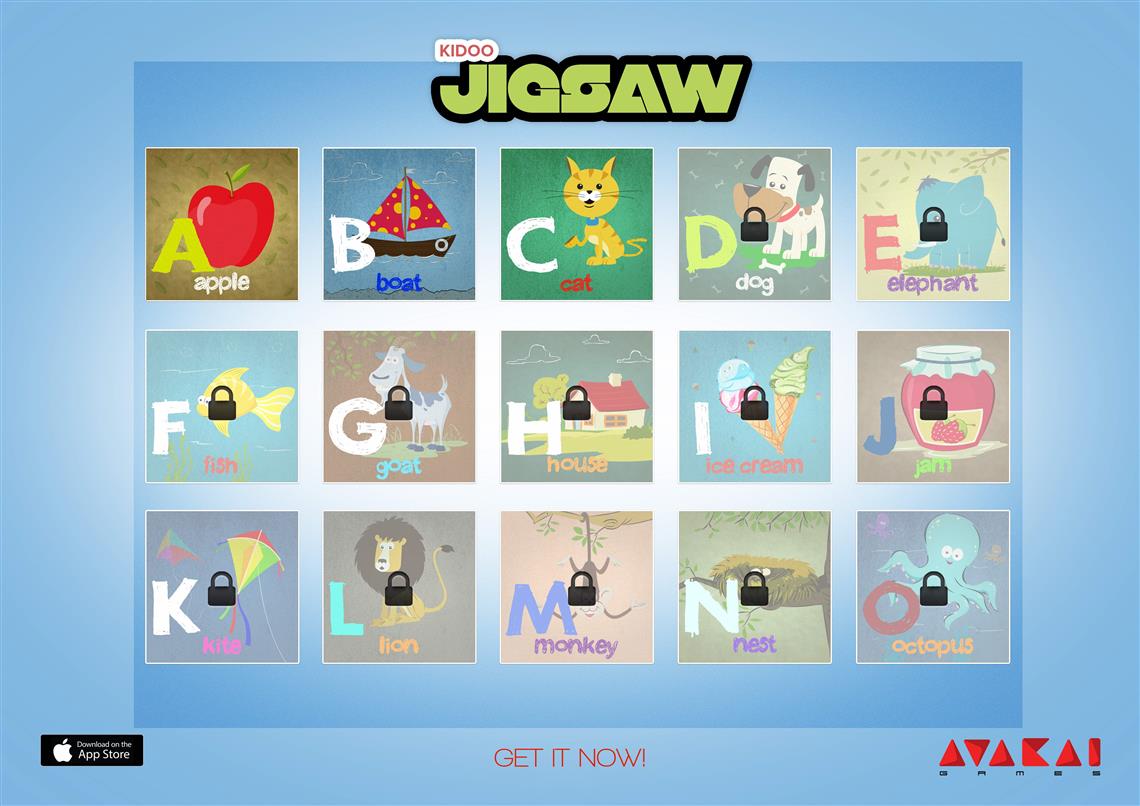 Solved the first puzzle? Then, unlock the second installment of fun and keep it on.
You feel it's really a useful app and want to share it with your friends? Please do so. Just with a tap on the 'heart', you can help us to reach more and help them.