Enjoy The Insane Rooftop Freerunning- Leap! Leap!! Leap!!!
Posted on October 20th, 2017
Superheroes can do anything and we love their adventures a lot. We can't turn our gaze while Superman chases a foe without touching the ground. When Spider-Man throws out web and swings through the skyscrapers, we feel enthralled.
Then, how about having a supernatural power? Impossible! They are just fictional characters which can't exist in real-life. Well, we give you the surreal experience of a power to mega-jump with the fast-paced game, Leap Leap Leap!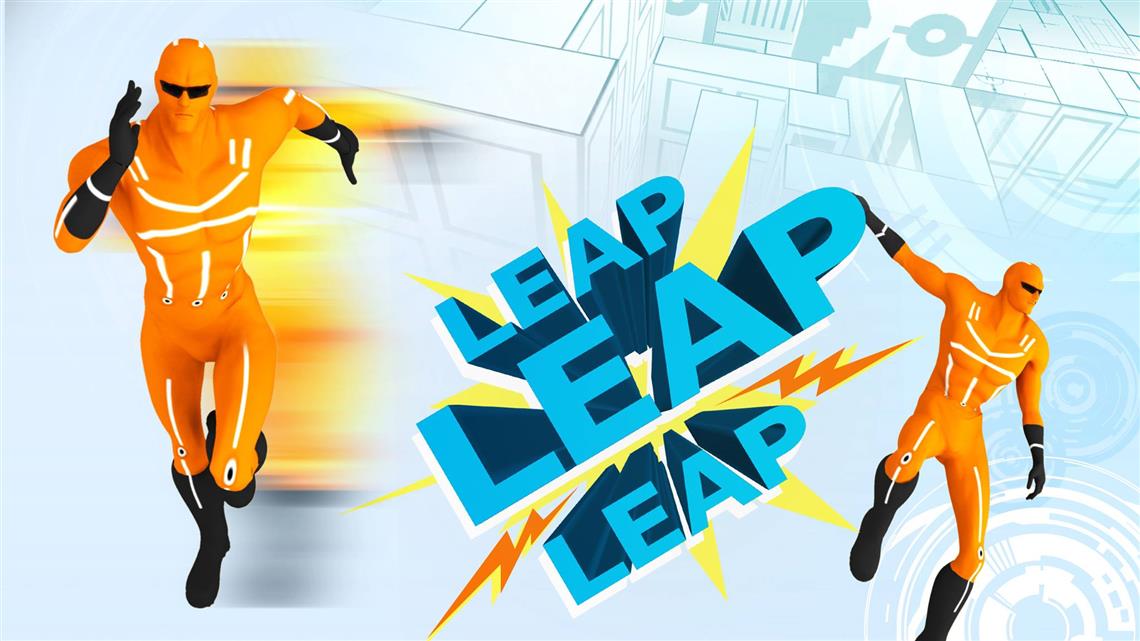 In this game, you will be freerunning rooftop throughout the city. This deals with your foresight and quick actions. The one who runs longer without falling down the building will top the leaderboard. Come, join the hundreds of folks challenging each other.
This game features a man, and it's you, running on the top of a tower. When you reach an edge of the tower, tap and hold the screen to leap from the building to another.
It will be challenging to decide the right track. Often, you have to jump or run sideways to escape dangers. The game uses your phone's gyro and you can twist your mobile to do so.
A Crazy Run!
Moving forward, you will feel the run crazy as the track changes in no time. Sometimes, you have to jump straight. Immediately, you will have to take a long leap right after making two or three quick side leaps. This all takes no more than a few seconds. Such scenario packs a challenge in giving touch commands and all the while, you have to search for the add-ons.
After a long freerun, you need some energy-boosters, don't you? Well, you are a superhero with a great energy preserved inside. But we love to help you out ditch the traps in the game and so, offer you some revival points and a grid facility.
Collect the add-ons that are labelled R and the cubes. For each R you grab, you earn one extra life. At the right bottom corner of the screen, you can see a square labelled G, representing 'grid'. Whenever you collect the cubes, you can see this square filled in with Orange color. Touch the square when it is completely orange to stretch out a grid. So, you can run off-track as long as the grid appears. But beware of its sudden disappearance. Never trust it too much!
You can use the collected Rs when you run off-track and fall down. Yes, resume the game with a tap in the stipulated time. Even if you don't have any lives available, you can revive by watching a video we show you. So simple!
With unexpected turns and hurdles, you can have a first-hand experience of freerunning rooftop. No matter how challenging it is, one thought pulls you to play again and again; Leap! Leap!! Leap!!!
Show your friends that you second to none in handling a challenge. Download the game from the AppStore, Google Play or amazon.com for your smart gadgets and start the rush.