The First Ever Game Convention Within A VR Venue: IN-VR Gaming Convention
Posted on December 12th, 2017
Global game conventions are impeccable with the knowledge and opportunities they offer. However, in most of the cases, time doesn't allow you to fly abroad to attend international conferences. When time does, the trip may cost you a fortune on airfare and accommodation. So, you have to stay back? Not necessarily. This is a technology driven era where people immerse themselves with visual content, all thanks to virtual reality. And 28th December 2017 will be remembered for in-VR Gaming Convention, the first ever game convention held completely within virtual reality. IN-VR LIMITED, a London based event-tech company, unveils this historical convention to which you enter through your HTC Vive, Oculus or Samsung Gear VR set. So, you don't need to take flights and book hotels, but can meet thousands of peers from the comfort of your own home.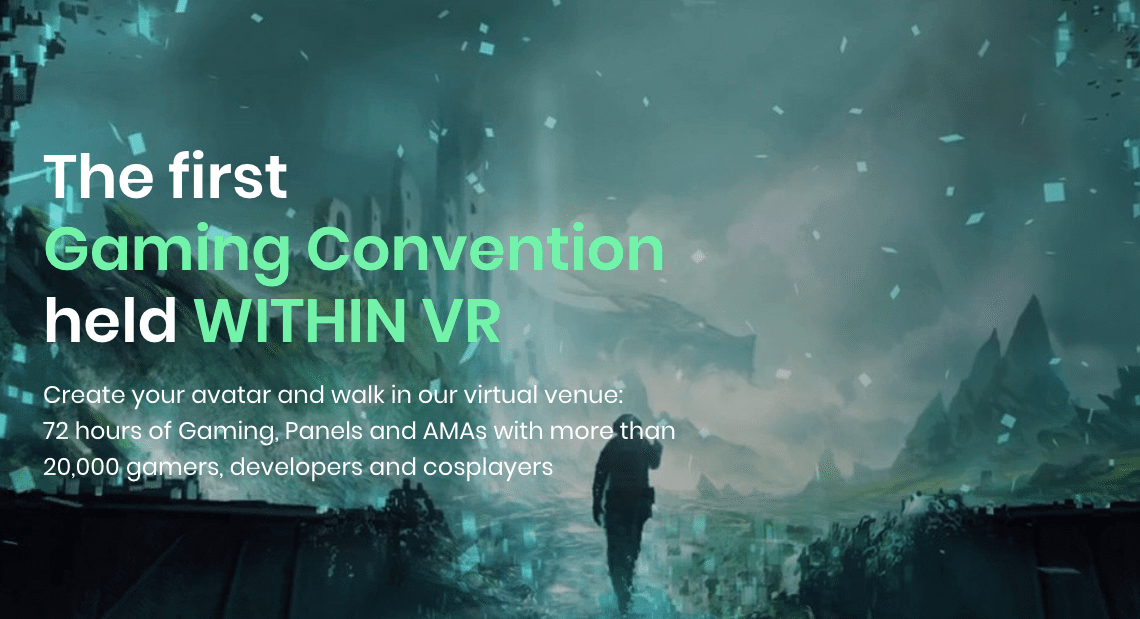 Image Source: in-vr.co
in-VR Gaming Convention goes on a stretch for 72 hours with more than 20,000 attendees from all over the world. So the chances are more for you, to meet like-minded people in a large number. More than a hundred speakers will take part in the talk sessions, panel discussions and AMAs where a great deal of knowledge transfer takes place. More than 150 exhibitors from four continents on the globe are ready with wonderful VR experiences. And you don't have to wait for your turn, but fly around the spectacular virtual worlds, play funny games, and participate in competitions as you wish.
Thinking of exhibiting your work? in-VR Gaming Convention gives you reasons why you should. First things first, you don't need to carry your project and equipment to foreign lands, but it gains global exposure. Your impressive work can see instant conversions with one-click purchase options. You don't have to wait in queue lines or compete for booths. Nonetheless, these virtual stands give you complete control on your fan engagement. Moreover, the amount you get to spend on in-VR gaming convention is 6-times cheaper than any other top-tier convention.
The global convention doubles your fun with reward points. How do you win them? Simply by sending referral links to your friends via Facebook or Twitter. These reward points confer bumper prizes and awesome discounts upon you. And this will definitely adds up a great amount to your savings.
You don't step out, but the whole game community appears around you. You don't change flights, but get to tour the virtual worlds. You don't shake hands with buyers, but get conversions. So, what are you waiting for? Remember the date, 28th December.